Details

Hits: 2316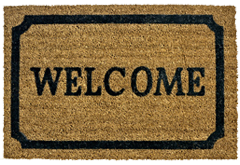 We're happy to have you visit us for a while! We hope you will find the information here beneficial, the stories enjoyable, the testimonies uplifting, and the music entertaining!
A little about ourselves: We live in North Florida. We are members of Celebration Baptist Church, and Jacki is very happily involved in the worship ministry there! Gorden worked as a Systems Project Analyst with the State of Florida before he retired in 2015, and Jacki was a Computer Programmer with the State of Florida before being forced to stop working due to chronic Lyme Disease, which was previously misdiagnosed for 21 years! Symptoms overlap with those of Multiple Chemical Sensitivity (MCS), Fibromyalgia (FM), and Chronic Fatigue Syndrome (CFS). Please take the time to read through the "Multiple Chemical Sensitivity" pages, which contain very important information about the health risks of using common, every-day products—which played a large part in Jacki getting sick. Learn to protect yourself and your family from getting similar illnesses. Jacki is now developing web sites and converting books into Kindle format as a hobby (as her health allows), as well as working on her original music.
We have been Apple Macintosh users since the old 512K Macintosh way back in 1985! We enjoy many different aspects of the computer, but especially for music recording and music notation (creating sheet music).
We have no children of our own, but we have had many "fur-babies"—even including being foster parents for orphaned baby squirrels for St. Francis Wildlife! More about us and our fur-babies can be found in the About Us section!
That's us in a nutshell (pun intended!)—now, just sit back, relax, and ENJOY!