Details

Category: Second Hand Reactions
Hits: 1340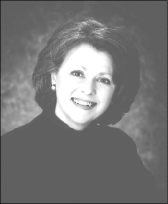 Archives of newspaper column written by Gloria Gilbere in order to educate the public about the experiences, challenges, solutions, etc., of people living with Multiple Chemical Sensitivity Syndrome/ Environmental Illness.
Gloria Gilbere N.D., D.A.Hom., Ph.D., is an internationally respected expert in EcoErgonomics, environmental illness consultant, natural health practitioner, research writer, advocate for toxic-free living and the chemically injured. She is the author of I was Poisoned by my Body! and Invisible Illnesses. Dr. Gilbere is Director of The Naturopathic Health and Research Center, Bonners Ferry, ID.
---
Articles
Article 1 – Allergic Reactions and Chemical Sensitivity – Kootenai Valley Times – July 27, 2000
Article 3 – Teacher Forced out of Class (Permanently) by Pesticide Use – Kootenai Valley Times – August 10, 2000
Article 4 – Wick-ed Candles – They "Light up Your Life"—and Endanger Your Children – Kootenai Valley Times – August 17, 2000